DSAI KAGUM USAHA UNISEL-IDE DALAM PROMOSI KEHARMONIAN NEGARA SERANTAU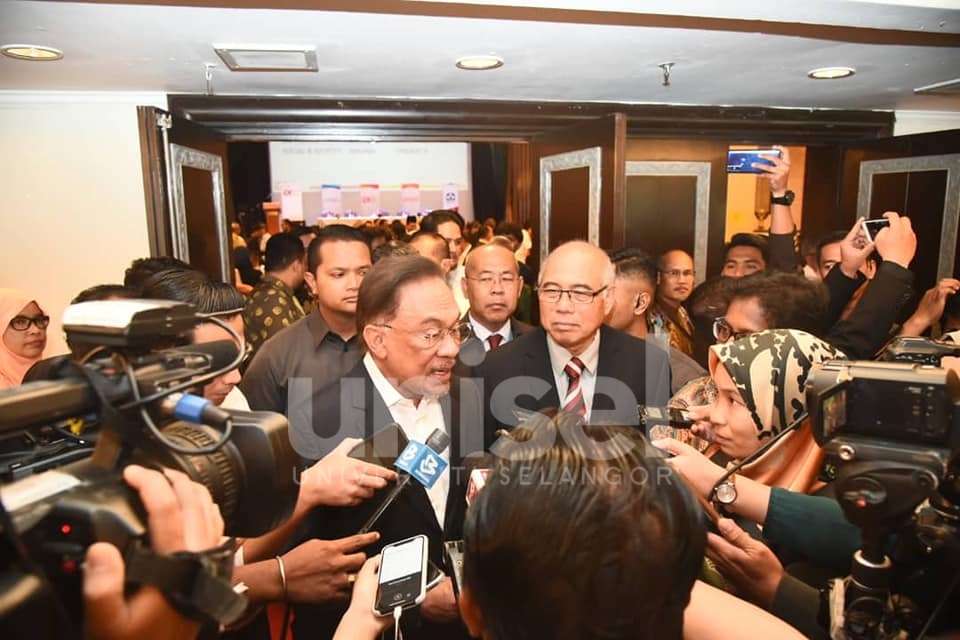 Persidangan Serantau Hidup Bersama Dalam Budaya Damai 2020 yang memasuki hari keduanya pada hari ini menyaksikan beberapa penampilan khas antaranya Dato' Seri Anwar Ibrahim, Pengerusi Kaukus Reformasi dan Tadbir Urus Dewan Rakyat.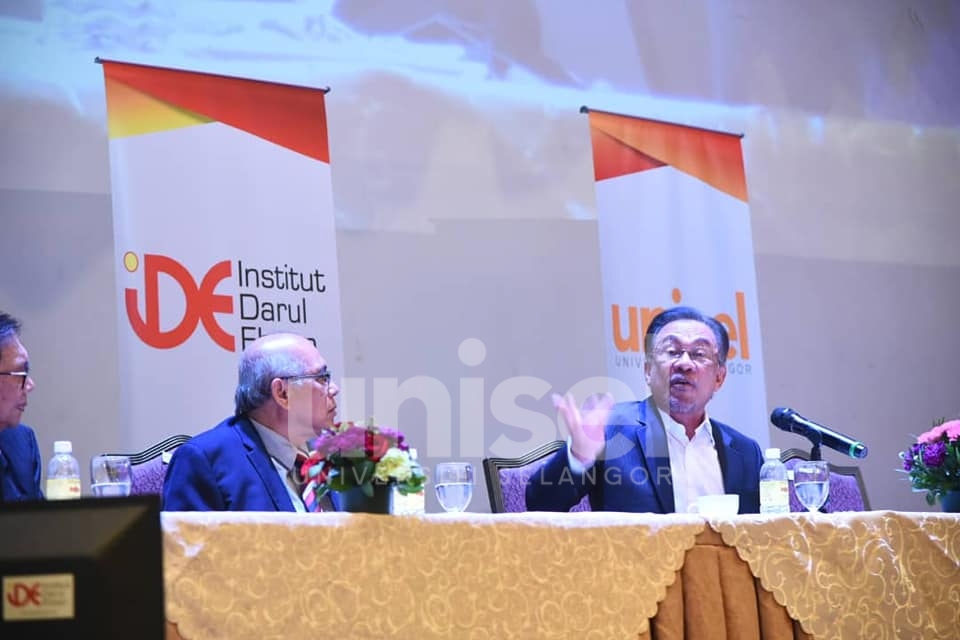 Beliau hadir pada program yang berlangsung Hotel Bluewave Shah Alam itu bagi menyampaikan ucaptama yang bertajuk "Peaceful Coexistence dalam menguatkan rantau ASEAN: Cabaran Menghadapi Masa Hadapan".
Menurut beliau, agak sukar untuk sesebuah negara menuju ke arah pertumbuhan ekonomi sekiranya masyarakat di negara itu berada dalam keadaan kucar-kacir.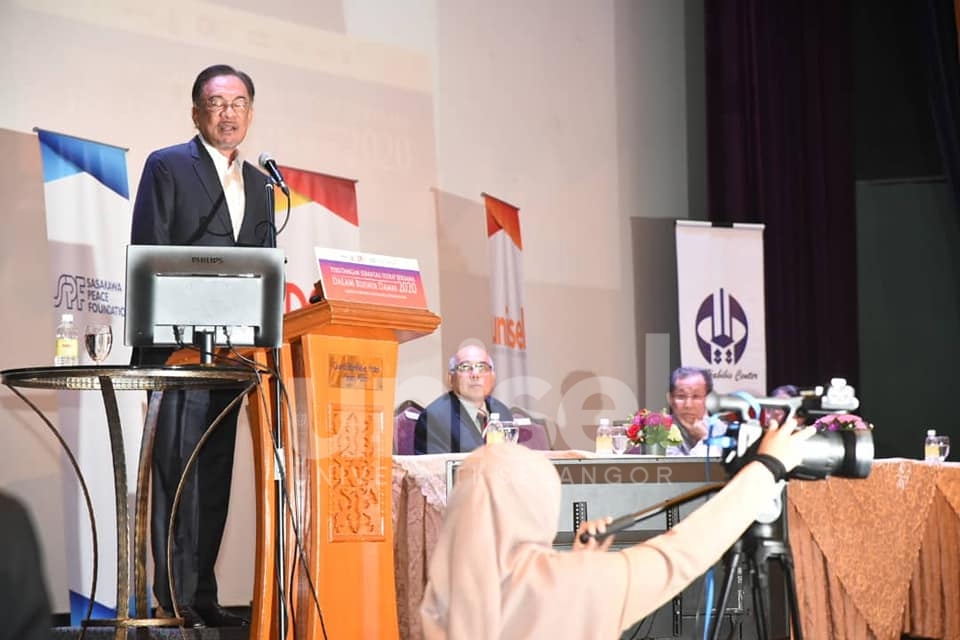 "Tanpa keamanan, agak sukar untuk kita menuju ke arah pertumbuhan ekonomi yang lebih saksama. Perhatian yang sepenuhya haruslah diberikan agar tujuan 'peaceful coexistence' dalam mengeratkan rantau Asean ini dapat dicapai,"ujar beliau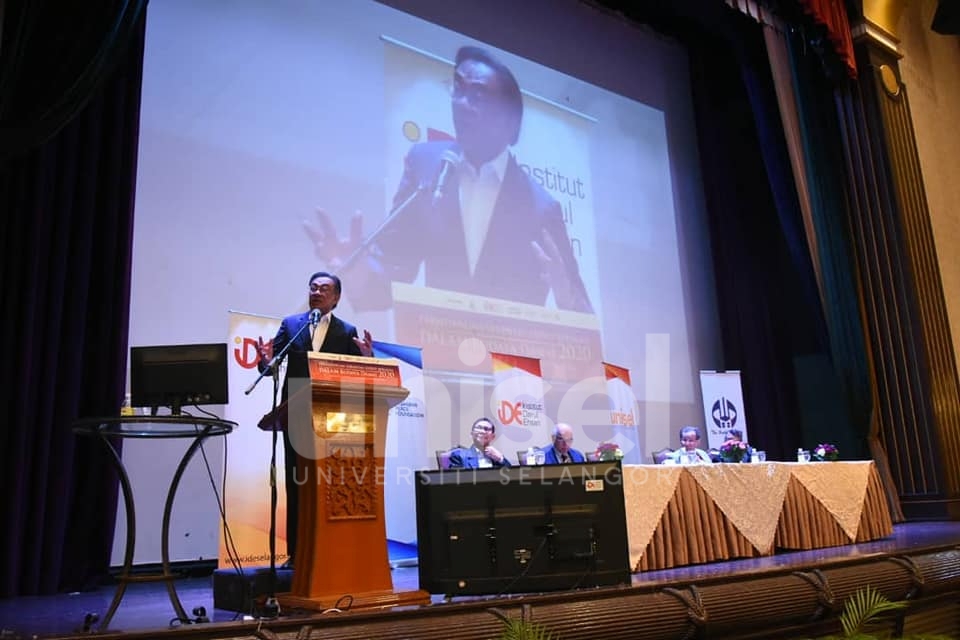 Tambah Dato Seri Anwar Ibrahim lagi, beliau menyifatkan persidangan ini adalah satu platform yang terbaik dalam usaha untuk mengkaji pandangan-pandangan yang jitu berkenaan kepelbagaian adat dan budaya demi mengukuhkan keharmonian serantau.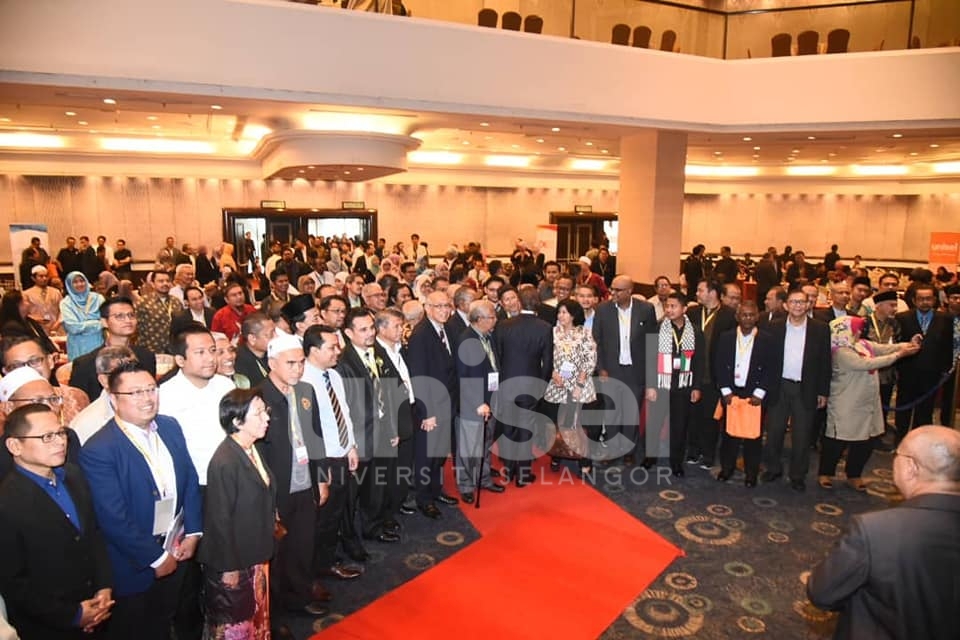 Beliau turut memuji usaha yang dilaksanakan oleh Universiti Selangor (UNISEL) dan beberapa agensi lain seperti Institut Darul Ehsan (IDE), The Habibie Centre dan The Sasakawa Peace Foundation dalam menjayakan program ini. Turut hadir, Prof. Dato' Dr. Mohammad Redzuan Othman, Presiden dan Naib Canselor UNISEL merangkap Ketua Eksekutif IDE.